New Feature -

Channel Manager
To help you generate more business opportunities via our online booking system, we have developed our new Channel Manager feature which, via a connection with the TXGB platform, will help you connect to 70+ destination websites.
TXBG is a business to business digital marketplace developed in partnership with VisitBritain to help connect tourism suppliers with more consumers.
To use this feature, click as shown below: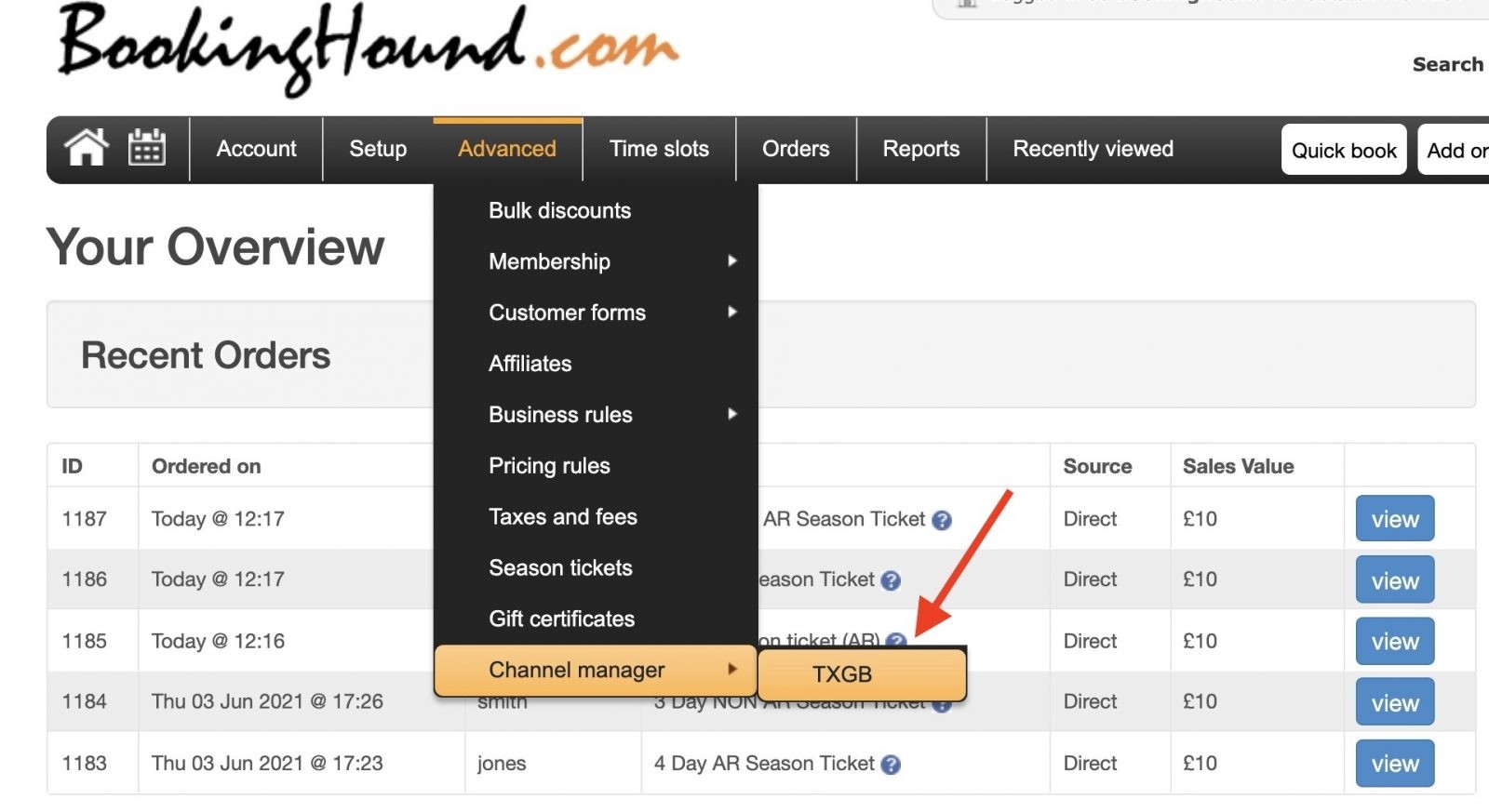 The connection between BookingHound and TXGB offers automated and real time sharing of availability, rates and content with a 2.5% TXGB booking fee plus any relevant distributor commission.
New Feature -
Bulk Upload of Time Slots
For even greater ease of uploading your time slots, you can now upload them via a spreadsheet.

Simply click on the link as shown above and follow the on-screen prompts
New Feature -

Business Rule Time Selector Option
Restricting your tickets to not only apply for a date range but also a time of day just got a whole lot easier with this new feature.
An example use case for this would be to restrict children tickets for an evening event but allow them to attend during the day.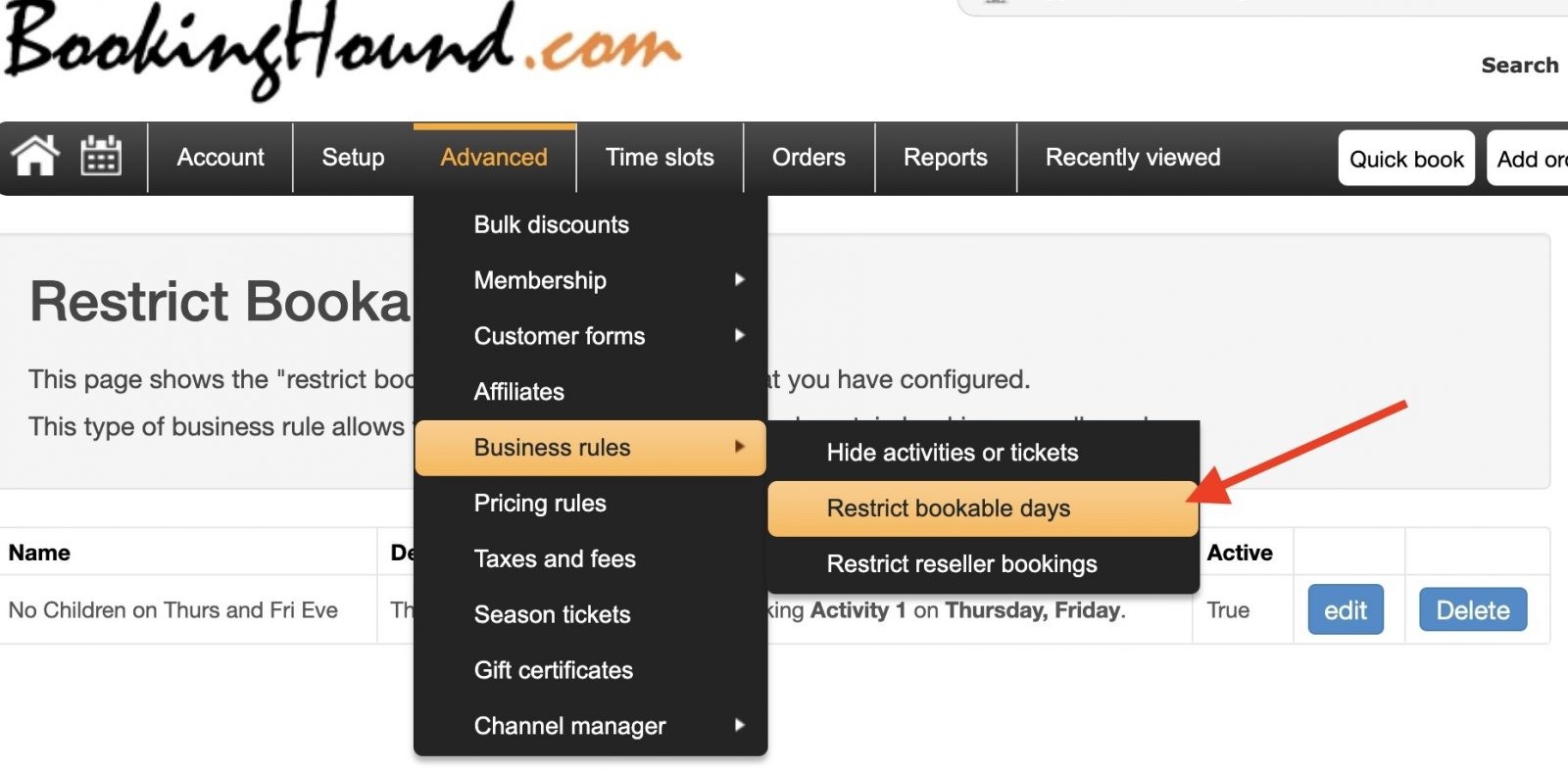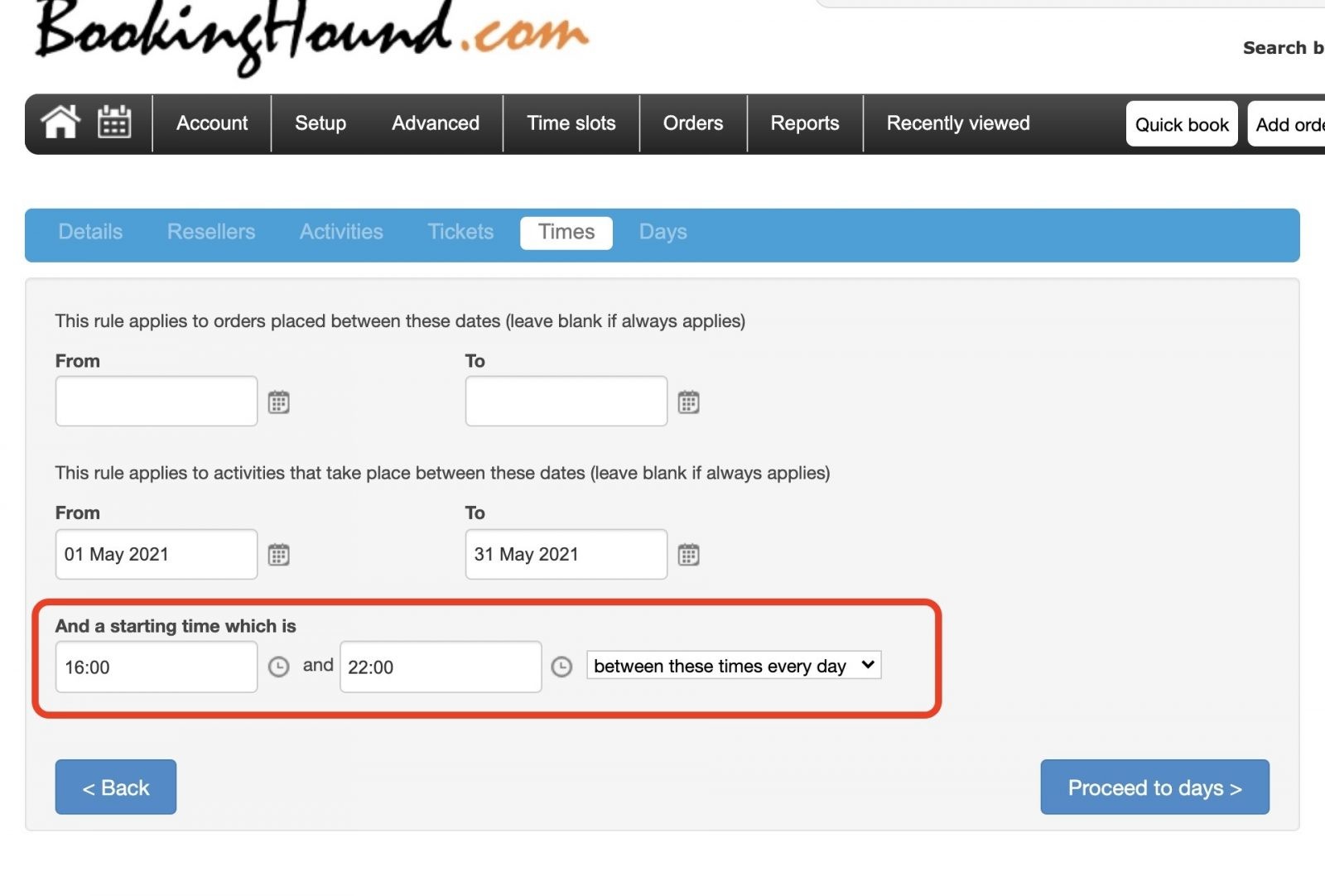 New Feature -

Customer Portal Rebook Control
When using the customer portal, by default, the customer can only make 1 change to their booking.
If required, you can now allow the customer to make multiple changes by 1 simple click as shown below: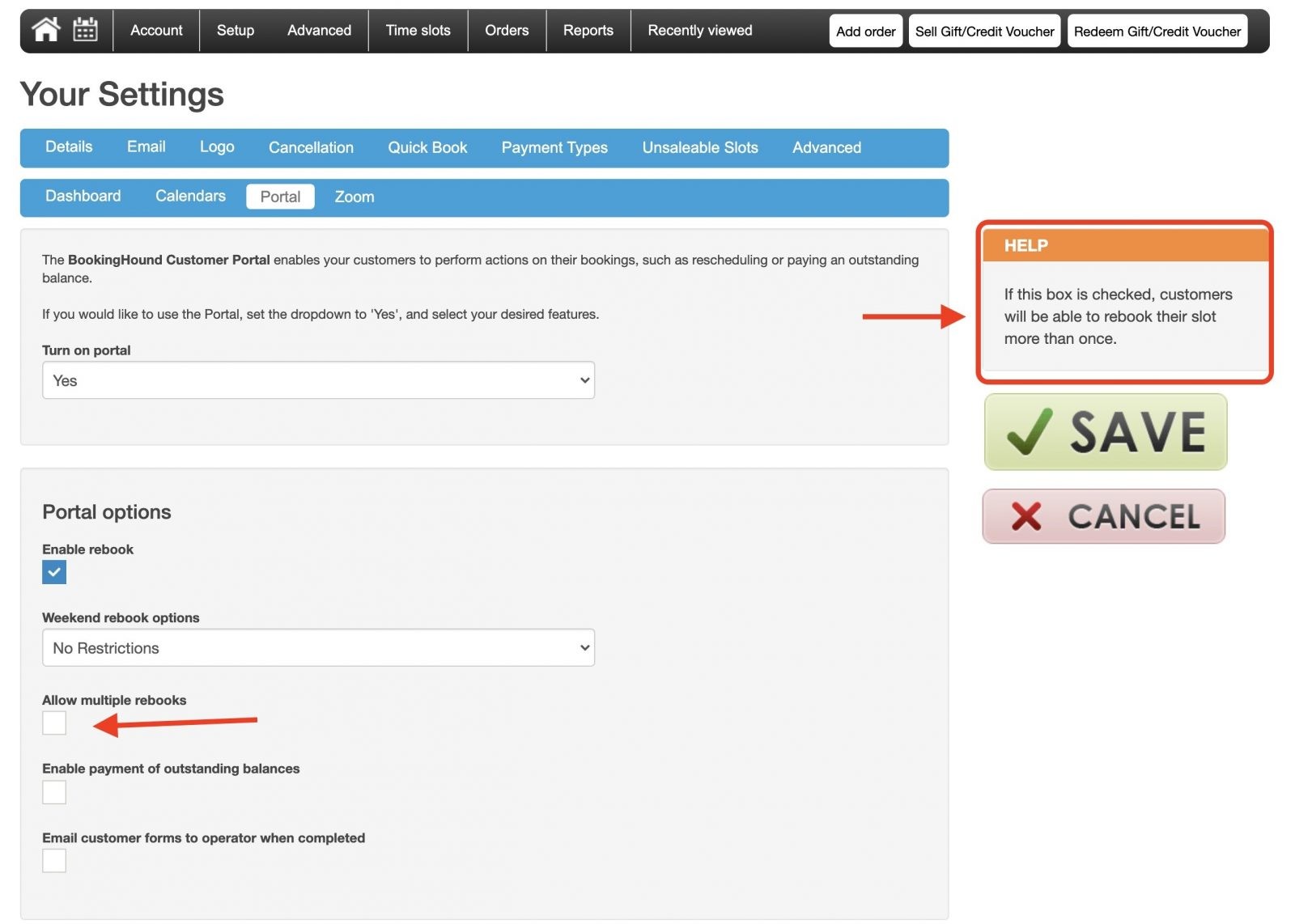 About BookingHound.com
With clients across the globe and servicing multiple markets, BookingHound.com develops, sells and manages a real-time SaaS online booking and business management system.
It provides an extensive range of business development, sales, marketing and reporting features for activity, event, tour and training organisations. BookingHound.com aims to exceed customers' expectations by offering an ever-evolving, feature-rich SaaS business application in a cost-effective manner while focusing on generating high levels of customer satisfaction.
Our booking platform – together with our management experience and real-world industry expertise – offers tremendous added value in supporting customers, helping them achieve their business goals.
BookingHound.com's intention and key design goal from its business inception was to build a one-size-fits-all booking platform that's accessible to everyone, regardless of the size of their business or complexity of needs.
BookingHound:
Everything you need to sell and manage your...
"BookingHound helps organisations manage their contactless booking, payment, check-in, track & trace as well as social distancing needs"