New Feature -

Season Tickets
Our new 'Enterprise' and 'Freedom' plan Season Tickets feature allows your customers to purchase and attend an unlimited number of sessions over a period of time that you specify e.g. a week, month or year.
If you are using the Stripe payment gateway, season tickets can also have the option to "Auto Renew" at the end of the time period originally selected.
Also included is the option to have your Season Ticket available only for certain days of the week eg mid week or weekend only - you decide !
To keep things simple, when your customer books a session with you, they use the existing widget booking process.
Better still, also included is an optional QR code for your customer to bring with them, which you can then use to scan and immediately book them in as a 'walk-up' with no keyboard entry required at all.
A comprehensive setup video is available in the help section which details many of the features available.
New Feature -
Updated Calendar Display for Multi-Day Activities
We have enhanced our calendar so that when your customers select a multi-day activity or a course, they can now view all of the associated and connected dates at the same time.
The secondary/'child' dates are now displayed and coloured in light green but not selectable. The list of 'child' dates and times are detailed below the calendar in the time slot picker: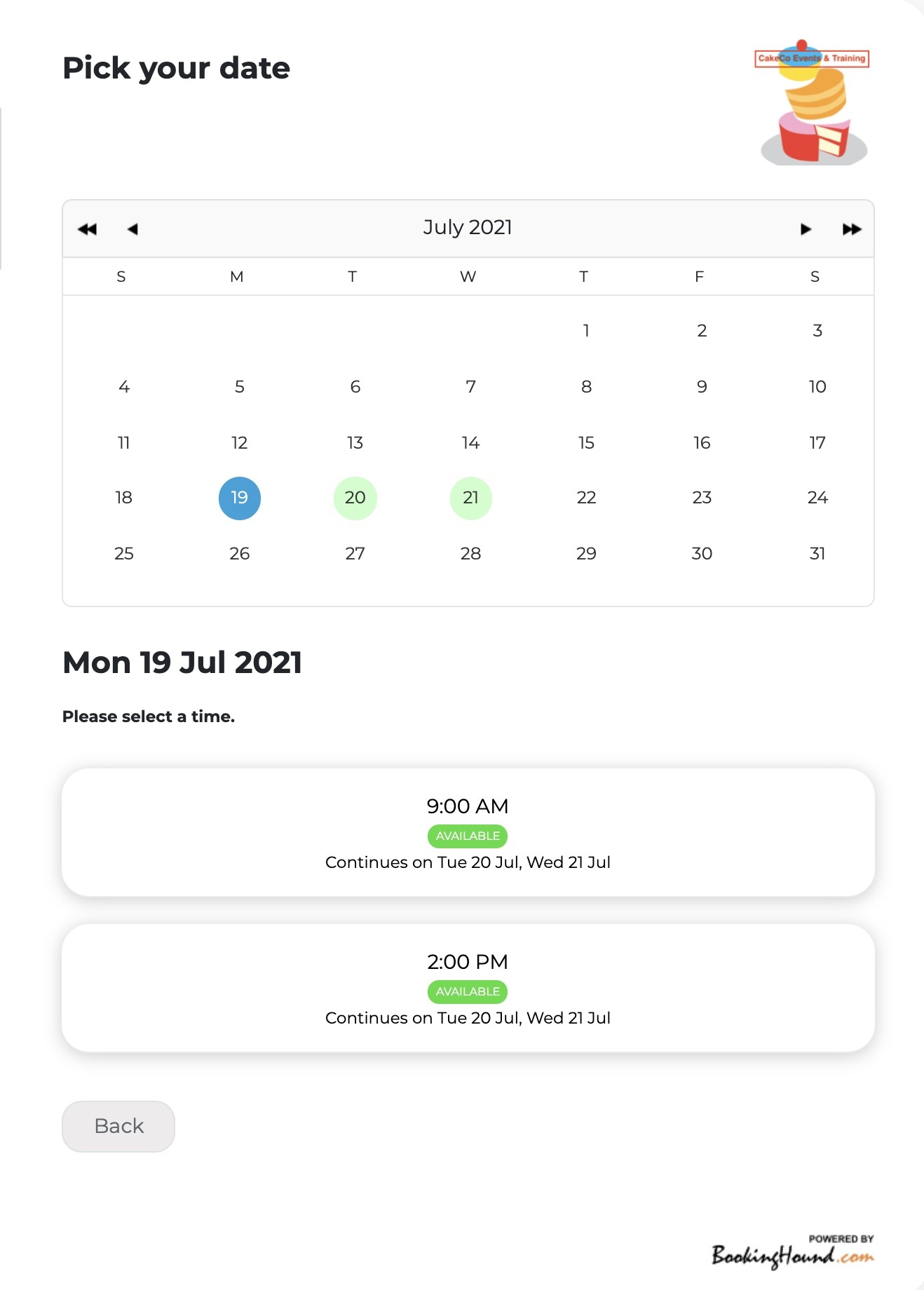 To enhance clarity, we have further enhanced the shopping basket so that each 'child' day is displayed using less space on screen: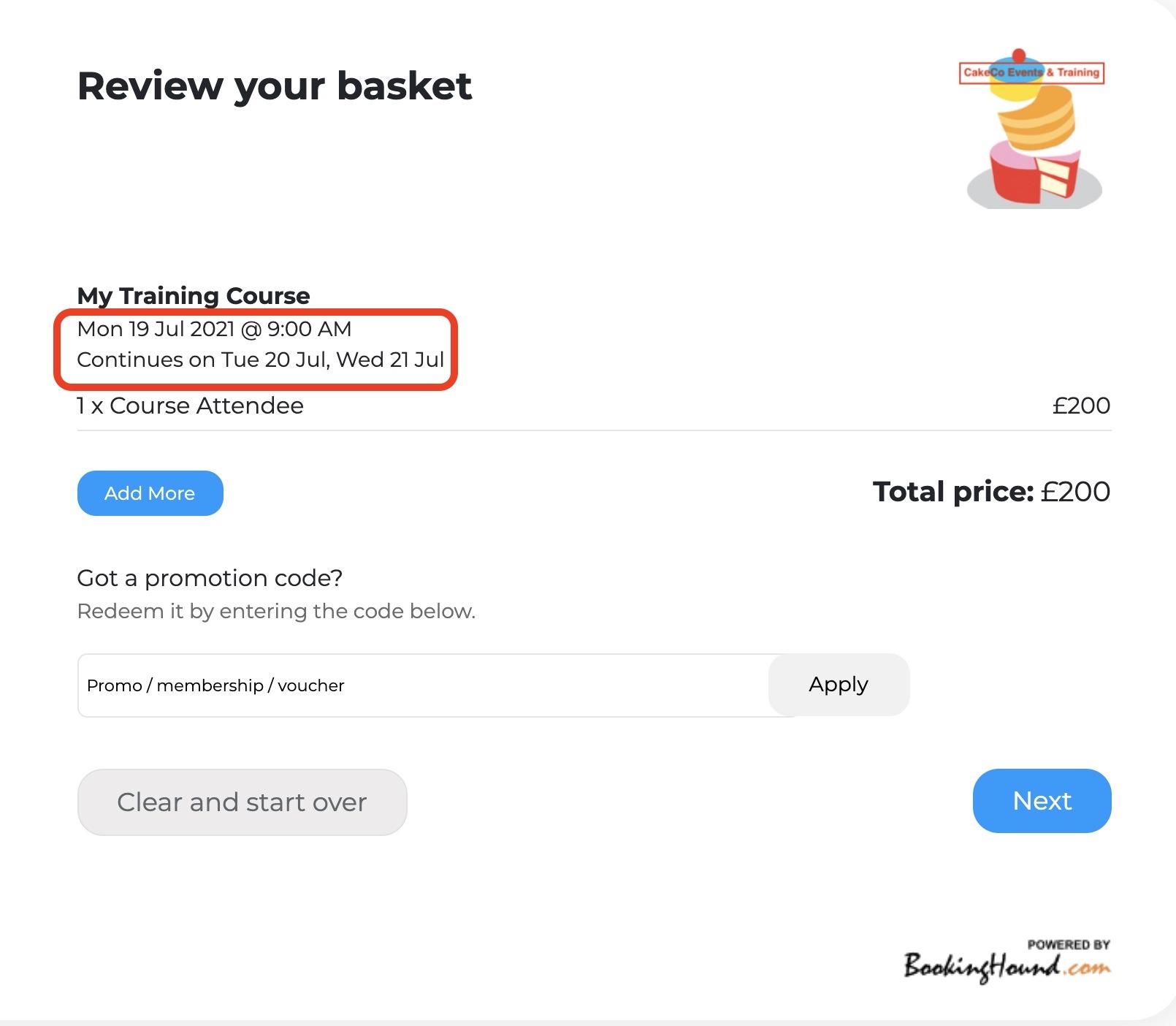 New Feature -

Option to Change Widget 'Ticket' Wording
We recognise that not everyone uses the word 'ticket' and have introduced a feature for you to change this as needed as part of the V2 booking widget:
Default: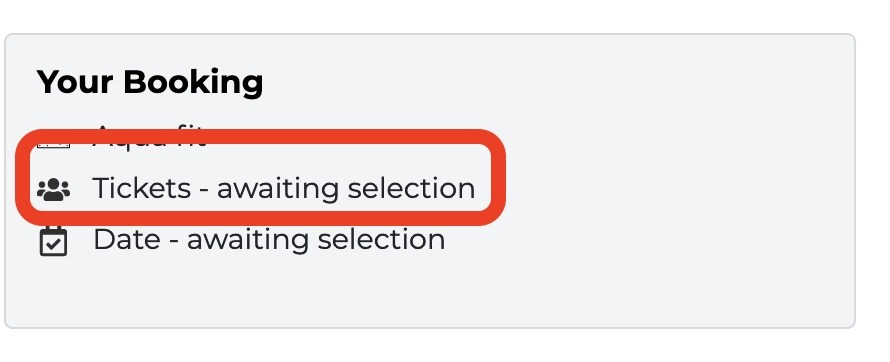 Personalised:

This can be done via the text menu option on 'widgets for your site'. Look for "Left column tickets header"
New Feature -

Multi-Day Waiver Forms
To aid usability, we have changed the process so that for the same activity/course booked, only one waiver form will now be sent for multi day activities/courses.
New Feature -

Widget Booking Link for Follow on Activity/Courses
When your customer is making a booking using the V2 booking widget, you can now guide them to book a specific follow on secondary activity as part of the overall booking process.
Eg: let's say you want to create a multi-activity package which includes Activity A, Activity B and Activity C. As part of the setup of Activity A you can link to Activity B and from Activity B you can link to Activity C: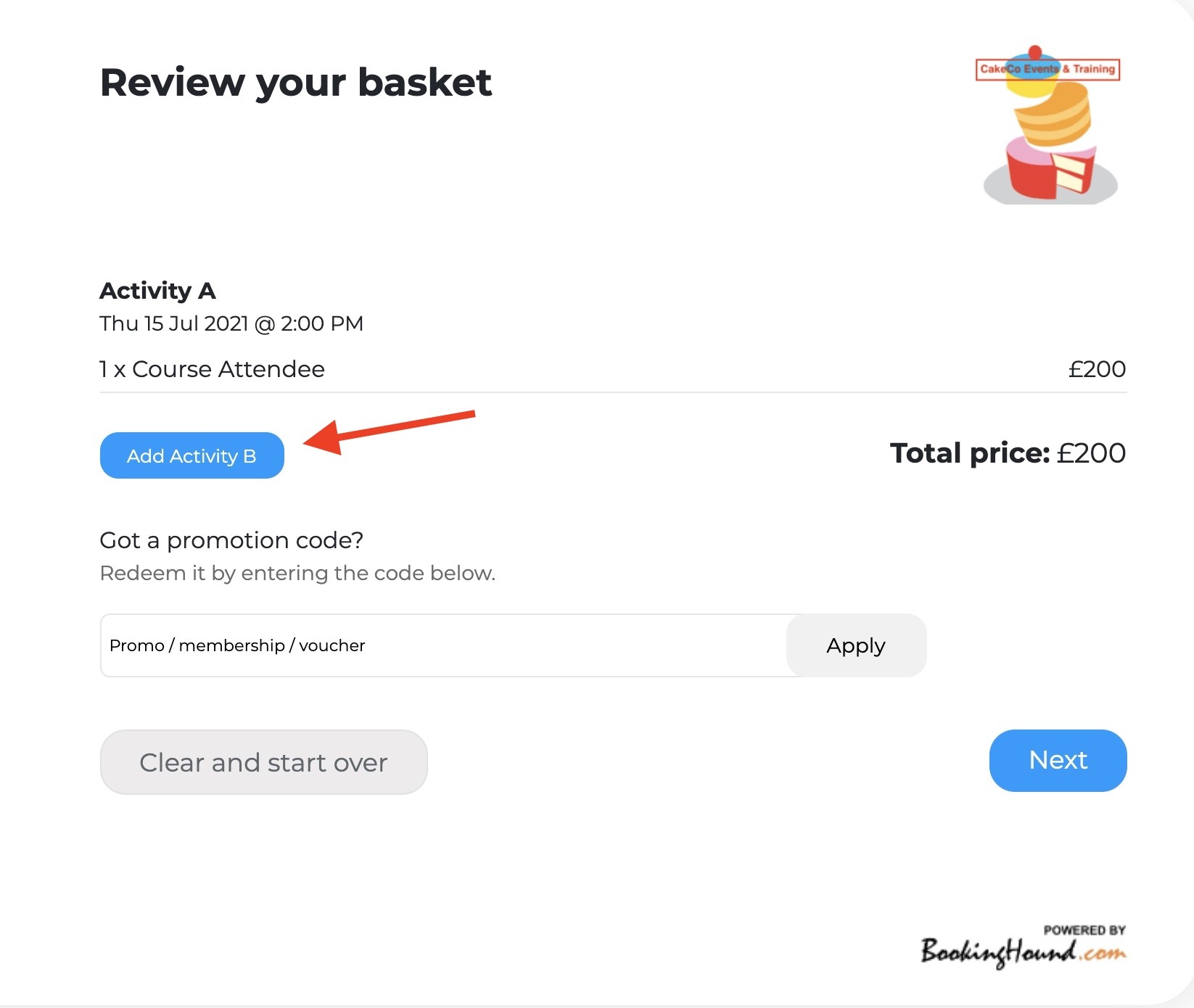 And next: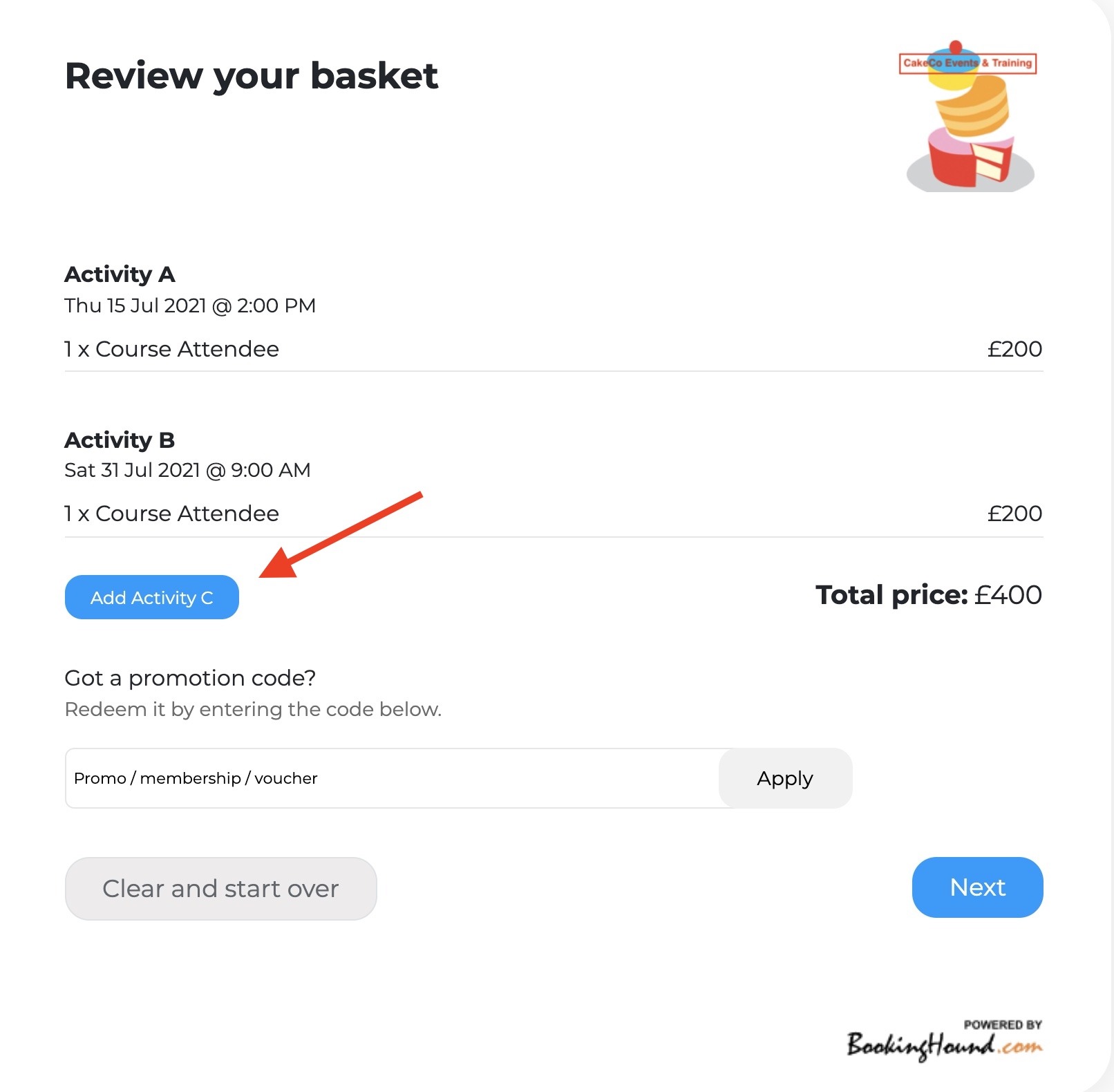 This is all done via the setup of each individual activity in the 'Frontend' section:

You can also set the number of activities that must be booked by changing the 'Slot count' as shown above.
New Feature -

Activity Overview Report Filter
To help declutter what could be a busy report, we have added a simple new switch to the Activity Overview report to only show only those slots with a booking: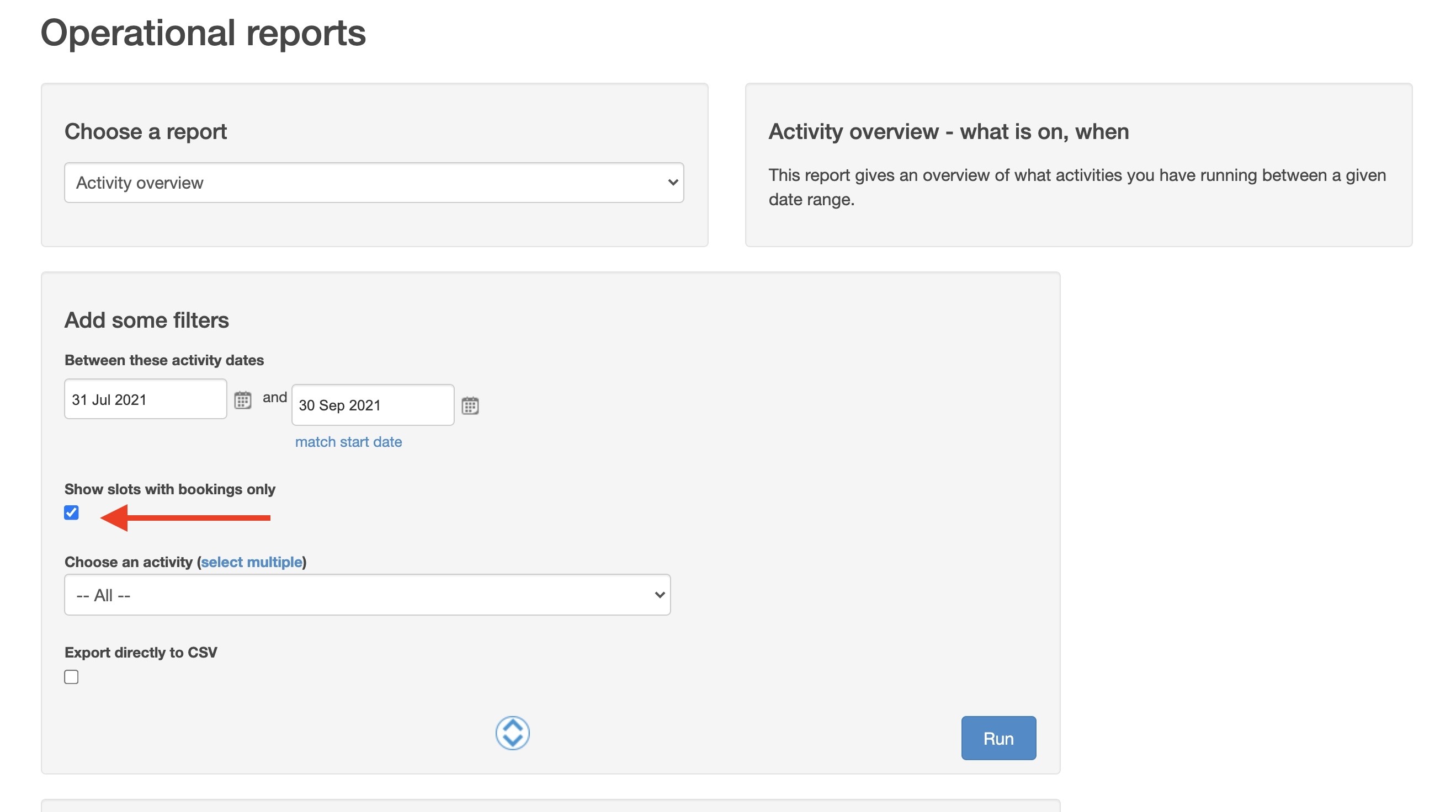 About BookingHound.com
With clients across the globe and servicing multiple markets, BookingHound.com develops, sells and manages a real-time SaaS online booking and business management system.
It provides an extensive range of business development, sales, marketing and reporting features for activity, event, tour and training organisations. BookingHound.com aims to exceed customers' expectations by offering an ever-evolving, feature-rich SaaS business application in a cost-effective manner while focusing on generating high levels of customer satisfaction.
Our booking platform – together with our management experience and real-world industry expertise – offers tremendous added value in supporting customers, helping them achieve their business goals.
BookingHound.com's intention and key design goal from its business inception was to build a one-size-fits-all booking platform that's accessible to everyone, regardless of the size of their business or complexity of needs.
BookingHound:
Everything you need to sell and manage your...
"BookingHound helps organisations manage their contactless booking, payment, check-in, track & trace as well as social distancing needs"