New Feature -

Additional Portal Email Options
We understand that not all email communications we send you should go to the same email address and to help with this, you can now select different email addresses for each of the four customer portal functions as shown below: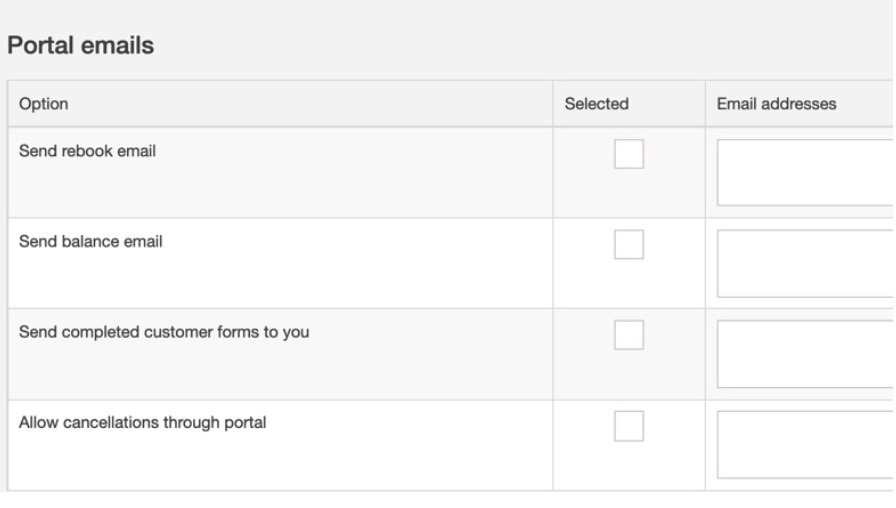 New Feature -

Enhanced Multi Time Slot Selector
To help make it even easier for your customers to select multiple time slots at the same time, we have enhanced our multi day feature.
Once selected, your customer can then select several time slots at the same time: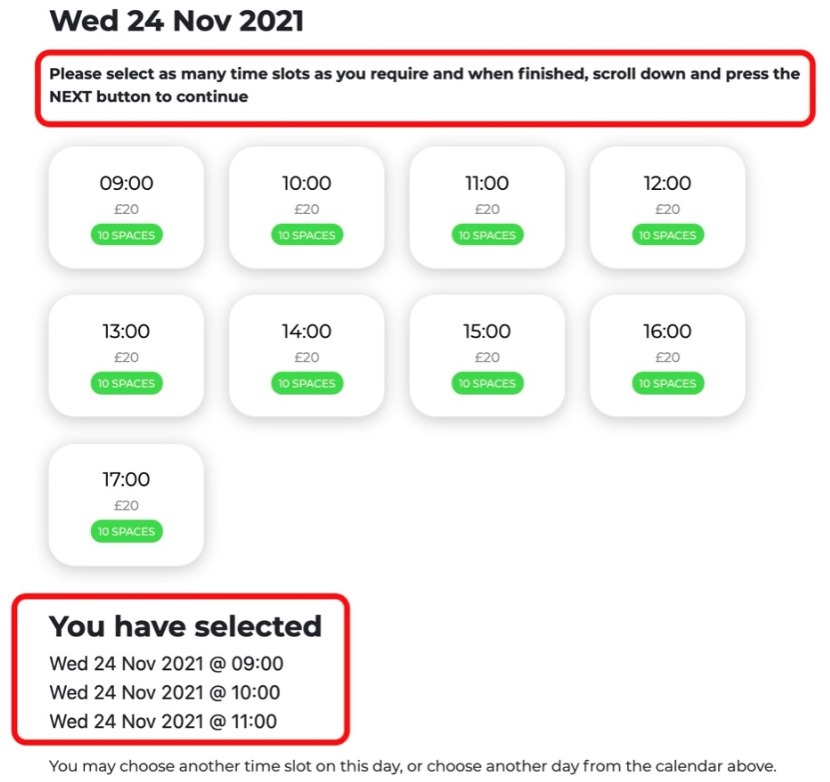 New Feature -

Button to Hide Activities in the Booking Widget
If you have setup an activity and decide you dont want to have it shown in the booking widget, you can now quickly and easily turn it off from being displayed by clicking a box, which can be found in the 'Frontend' section of each activity as shown below:

About BookingHound.com
With clients across the globe and servicing multiple markets, BookingHound.com develops, sells and manages a real-time SaaS online booking and business management system.
It provides an extensive range of business development, sales, marketing and reporting features for activity, event, tour and training organisations. BookingHound.com aims to exceed customers' expectations by offering an ever-evolving, feature-rich SaaS business application in a cost-effective manner while focusing on generating high levels of customer satisfaction.
Our booking platform – together with our management experience and real-world industry expertise – offers tremendous added value in supporting customers, helping them achieve their business goals.
BookingHound.com's intention and key design goal from its business inception was to build a one-size-fits-all booking platform that's accessible to everyone, regardless of the size of their business or complexity of needs.
BookingHound:
Everything you need to sell and manage your...
"BookingHound helps organisations manage their contactless booking, payment, check-in, track & trace as well as social distancing needs"