"We have been with Booking Hound since it first started and find it a very professional and simple system that really suits our business model. The help and support from day one has been incredible."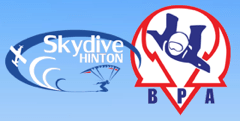 "BookingHound is robust and easy to understand. It's packed with features that are very helpful to small businesses. We are able to accept payments online with confidence that protect us and the customers in a secure and professional way. Their customer service is great where you talk to a real person. They were very helpful when business was struggling during the lockdown."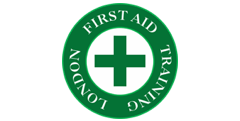 "BookingHound was easily adapted for our business. It's quick and easy to use - both for our customers and staff. Immediate support is always available."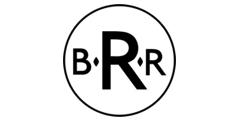 Ascent Training Services has been using Booking Hound for approx. 2 years now and is very satisfied with the platform, the flexibility it offers and the support provided, particularly in the early stages of moving the company booking process onto the platform.

Our company delivers a range of training programs in different formats, including one day and multiple day delivery. Booking Hound provides us with the ability to schedule programs in the range of formats needed.

BookingHound also provides a lot of power in terms of adding extra benefits for clients, providing discounts, special offers, etc. It also has a high level of flexibility in configuring the data we need to collect during customer enrolment, and setting pre-requisite standards to ensure customers meet the requirements to be eligible to enrol in our courses. In fact the flexibility the system offers to set parameters and critical/non-critical criteria for students is in our opinion very good.

BookingHound also offers a good range of reporting functionality and the ability to follow up on past customers to conduct marketing for additional courses customers might like to complete.

We have found that BookingHound's support has been excellent. In fact we have at times requested functionality that they have quickly provided. Of course they can only do this when it is reasonable to do so, but in response to some of our feedback we found that Booking Hound very quickly addressed our concerns and provided the functionality we were seeking.

There is no perfect "off the shelf" internet based booking system, but we have found that BookingHound is as close to this ideal as we could get, and they are always looking to get closer to that goal.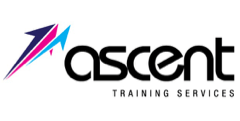 "As a small business, with very seasonal booking periods, BH has been perfect for us, as we aren't tied into monthly payments when we aren't taking bookings, allowing us to 'pop up' whenever we need to, hassle free. Customer service has always been great and you get a real person responding to you very promptly."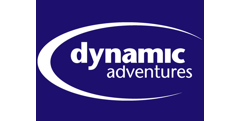 "I have found the BookingHound system to be very straightforward to pick up and use. I am very impressed:
- great to keep all bookings in one place
- paperless
- no spreadsheets
- log in from anywhere
- exceptional telephone and email assistance from BookingHound staff"
"BookingHound is a great tool to manage our customers. Before using BookingHound we often had one hour queues. The user flexibility and set up couldn't be easier and help is always a quick phone call away. It's a great platform for a business like ours"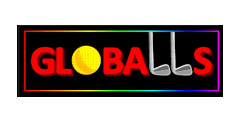 "Since starting Get Wet The Adventure Company Booking Hound is the 3rd online booking system that has been used to make bookings through our website.

We've now been using BookingHound since 2016 and have no reason to look for any other way of taking bookings online.

The system is user friendly, secure, intuitive and involves minimal maintenance once you have everything set up to work as you need it to. 

The support available with the system is second to none, questions are answered almost instantly via email and over the phone contact is readily available.

 We now get offered new systems weekly but have no intention of changing.

 Once you've found the best solution there is no reason to consider anything other way of taking online bookings."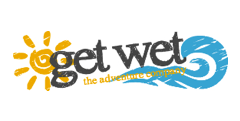 "Southern Segway have been using BookingHound for many years and as the business has grown bookingHound has been able to keep us with all the business needs. I can not praise them and the operating system enough. It is really easy to use and navigate and links in with our demanding business needs extremely well. Their support is second to none. If we have had any questions or issues someone is always very quick to respond and help out."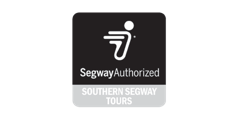 "We have been using BookingHound for all of our online bookings, if there are any queries we know the team will always help and run us through how to figure it out. The system is really easy to get used to and has everything needed to be able to get your customers booked in and through the door."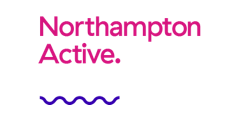 "Cheeki Monkeys made the decision to partner with BookingHound over four years ago and we have not looked back.

We work with dozens of event organisers throughout the UK who benefit from the booking platform.

Event organisers can set up events and make bookings live in a matter of minutes reducing the volume of work traditionally involved.

The booking widget is fully customisable and the booking process for our customers is smooth and effortless.

The ongoing technical advances are frequent and useful. 

The support that BookingHound offers is excellent with an extensive knowledge base and great tutorials. The support is quick, responsive and the BookingHound team are very much client focussed, they have a genuine interest in helping to make the software as effective as it can be for our business.

Ease of use, and reliability are amazing... would highly recommend BookingHound to anyone wanting to receive bookings directly from their website."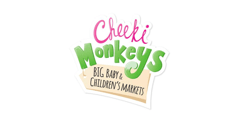 "Working with the BookingHound team is a breath of fresh air and the support provided whether it be a technical issue or general business support through these difficult times has been nothing short of outstanding."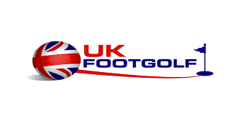 "We are a Hair and Beauty Training School and all our students book through our website with the integrated BookingHound system we can control every aspect of our students journey. It's exceptionally versatile, we can send group messages and make bulk changes with ease. If we don't know how to do something we send an email to support and always get a quick helpful response. I'm pretty sure it will make a cappuccino but we haven't worked that out yet."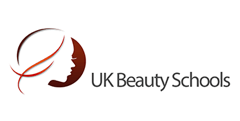 "BookingHound gives me all the information and analytics that I need, but more than that it gives me the information in an easy to read, understand and compare format. It's a great business tool.

I like Booking Hound, but more importantly my customers find it straightforward and easy to use.

I have only had to use Booking Hound's Customer service a couple of times – but on the odd occasion when I've been in touch the reply has been concise and the team at booking hound understand my business."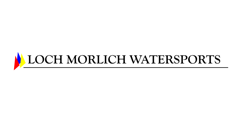 "I've been with BookingHound for the last 3 years. This is the first online booking system i've used and its made a huge impact. I find it easy to use, practical and has really made a difference in the increase in business for my company. What I really like about BookingHound is that I can email someone and ask them directly for support and they get back in touch and try to sort your problem. They have worked though the Covid situation with me and have understand it from both our situations. I'm very happy with BookingHound and would recommend"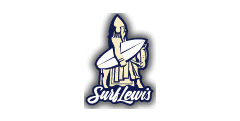 "I really enjoy to work with BookingHound because it is an easy to use booking engine with all the functionalities needed for a great professional look and the best of all, it is free to use on the "Freedom" plan in exchange of a very low booking fee. Also, I absolutely loved the integration with Stripe, which is my favourite online payments processor! "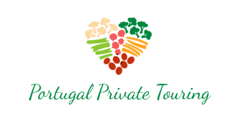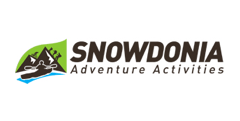 "BookingHound have really helped us as a small business, they're incredibly responsive and the support team always help us with any problems we might have no matter what time of day it is!

We've had a few companies try and poach us and every time I've said absolutely no chance in hell.

There's a reason we've been with them for since 2015!"
"We were struggling with our own booking system when BookingHound was recommended to us and we haven't looked back since. They took time to find out about our business and gave us an excellent, personalised demonstration. Signing up was simple and the support has been second to none since the start of the contract. The service is excellent - personal, understanding and patient - especially with someone like me who forgets something if not used straight away. The system is well laid out and logical, and very competitively priced. We are looking to expand to many more sites in 2021 and I am confident that we will be able to do everything we need with BookingHound."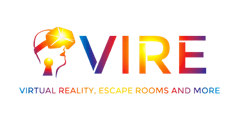 "The booking system we use from BookingHound for the Hire boats at York Marina is just what we needed it frees up time for the office staff, it means people can book from their own home any time they like and if we ever have an issue, the technical support guys are straight on it to get it sorted. For me I could not be happier. I could not recommend them highly enough."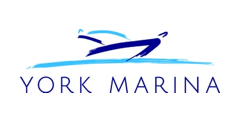 "We have been using BookingHound for a few years now.

We are a garden centre and run numerous events at Christmas time and coach trips throughout the year. BookingHound has been an ideal fit for us to sell tickets for these events and manage customers. One of our most complicated events requires numerous choices when booking and I am pleased to say BookingHound handles this with ease.

We have even been able to user the system for table reservations within our cafes.

Whilst the system is easy enough to get to grips with, when we have needed support its good to know that you can get a response very quickly.

Being UK based means that there is somebody there during our working hours - an important factor when you are trying to get something to work.

We have and will continue to recommend Bookinghound as a great event management tool."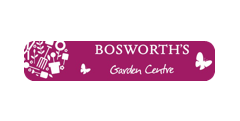 "BookingHound is a brilliant versatile booking system to help take bookings and payments 24x7.

The system has so much flexibility it can be a little tricky setting up but the friendly UK based support and brilliant response times help to get things moving quickly and are there for you when your start to use the more advanced features to adapt to your particular needs. Email confirmations and reminders sent to customers and the Business, great reporting, ability to email/SMS groups booked on the same event(s) are great features as part of this professional booking system.

Once in place, the payment integration (we use Stripe) is seamless and doesn't need any updating from one event to the next.

There are plenty of alternative booking systems out there but the fast, friendly support service sets this apart."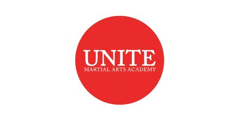 "BookingHound is fantastic! It's very adaptable and easy to make work for different bookings. As well as creating repeat events quickly in bulk it's easy to create one off class or change the prices for say a bank holiday.

The constant support and expertise of the staff is incredible, I never feel like my questions are silly and they always come back with a clear answer, helpful guidance and solution that I can implement immediately.

They are constantly improving and adding new features the platform but in away that is useful and easy to implement into the existing settings.

I also love it because as a company we have a policy to not take any payment information from customers and BookingHound with its payment integration, refund setting and voucher options means that we don't ever have access to customers payment details. Payments happen all customer side, all securely and safely as part of the customers side of the platform.

We have worked with many different platforms over the 11 years we have been running and have found BookingHound the best, the most reliable and the most competitively priced."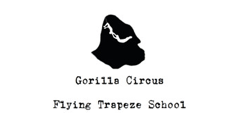 "We have been using BookingHound for the past few years and it has saved us so much time on record keeping and bookings.

We were able to configure our activities and tickets types, easily adding links to our website to direct customers straight to our booking system. We have had a few teething problems along the way, but Dan was quick to explain or fix, as necessary. 

We couldn't be without BookingHound now that our business has expanded - and having an online system means we don't have to spend time on the phone.

With real time ticket availability, we never have to worry about overbooking an activity, and the option to provide Gift Vouchers for customers to purchase, emailed to them immediately is another great bonus"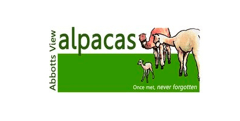 'We began using Booking Hound in mid 2020 as the lockdown was easing.

Our flow of bookings has increased greatly and most of the work involved is now covered by the BookingHound system.

It is easy to use for both our admin and the customers making bookings with us, altering availability and adding events is a simple procedure.

I would definitely recommend the system to others.

Keep up the good work BookingHound."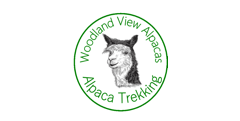 "Moving to online booking has completely revolutionised our business, making it more profitable.

The system is like having another member of staff that deals with the most stressful side of our business, 24 hours a day.

The booking system has enhanced and simplified the customer booking experience. During the setup of the system, staff at Booking Hound were more than happy to help, I could pick up the phone and resolve any issues swiftly.

The best part about the online booking system is that your business can be making money whilst you sleep!!"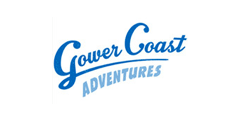 " We have been with BookingHound since 2016. 

Originally we used to manually do our bookings using Excel. This is the only online booking system we have ever implemented and its so integral to how we operate, that we now couldn't do without it.

There is a tangible improvement to both our customers' satisfaction when booking as well as the time the system has given back to us by not having to do mundane admin tasks.

 The range of features and reports BookingHound offers is exceptional and with new features frequently released, this only enhances their value to our business even more.

The system is really easy to use and mobile friendly and if its ever needed, their 5* support team is always on hand to assist.

I would 100% recommend BookingHound and indeed have done to others in the events industry."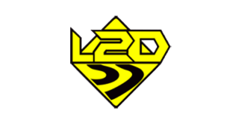 "Glencoe Activities have used BookingHound for over 7 years.

We've long enjoyed the relationship with the company, and particularly appreciate the great support and helpful attitude of their team.

The software has developed and changed over the years, and it always seems to keep abreast of trends in the activity industry, and the wider technological world.

BookingHound software has flexed to adapt to our needs, and we really value the partnership we have."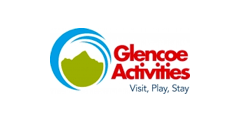 "Cannot recommend Mike and his team at BookingHound enough!

When I began my journey into owning a business two years ago, I was a booking system novice. BookingHound's customer service is exceptional. I know I can always rely on someone being down the other end of the phone to help me optimise the system for my business needs.

The system itself is very user friendly and the widget on your website is an attractive booking flow.

Thank you BookingHound!"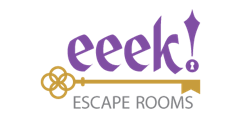 "Finding and using BookingHound has been the most important change for our business in the past few years.

 Prior to switching, we had an extremely labour intensive system that required a lot of copying and pasting and inevitably resulted in mistakes. BookingHound is so user friendly that we are able to do everything we need and more.

The customer service provided is to an excellent standard and when presented with a problem Dan would rename it a challenge and not stop till he'd won.

To say we are happy with the service would be a great understatement, it has reduced our administrative costs and allowed us to manage booking in over 20,000 people for our events in December.

Cannot recommend BookingHound highly enough!"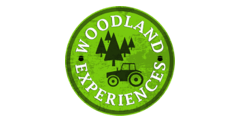 "We started with BookingHound in early 2016 hoping it would increase activity sales, simplify the booking process and make organising instructors to match orders more efficient. It's done all of that but….

What we didn't realise was that nearly 30% of the visitors to our website prefer to book after normal working hours so being open 24 hours a day, 7 days a week led to a massive increase in the volume of bookings.

We take bookings online, over the phone, and from walk ins and now that all availability is organised and controlled centrally by BookingHound it has made our business much more efficient.

The amount of information the system provides is huge and really helps us better understand not only the detail of our individual activities, but also the buying habits of our customers who are now actively encouraged to book and pay through the system.

The team at BookingHound took time to learn about our business and the value the system now delivers is immense. We really couldn't do without BookingHound and we would highly recommend it to anyone looking for an online booking and reservation system"